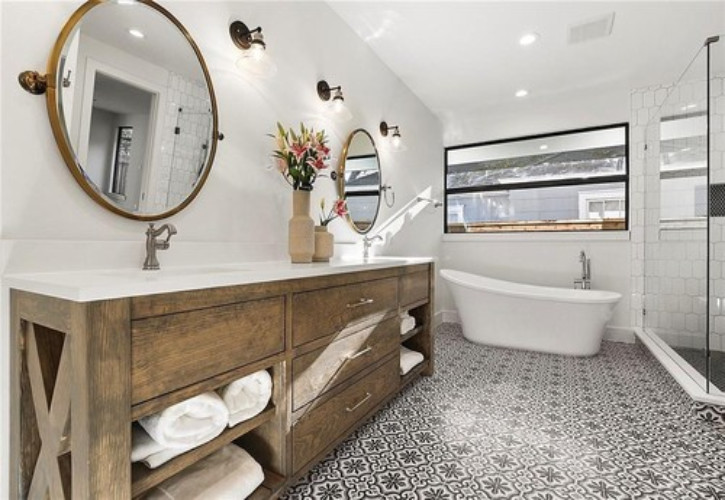 What makes Acrylic Baths So Popular with Bathroom Remodeling Projects?
You have planned a bathroom remodeling project. Your bathroom needs a makeover. So, it's quite obvious you have certain plans to materialize. But that said, focusing on the budget is also integral part of the process. Acrylic baths are popular choice for those thinking of replacing the bathing unit. Acrylic systems are known for their easy installation process and affordability. The installation happens within a matter of days!  There are several benefits of installing an acrylic shower system. Let's have a closer look into the same:

A Perfect Makeover for your Bathroom Space

Acrylic bath systems are flexible enough to fit the existing layout of your bathroom. With bathtub liners and wall surrounds, it becomes easy enough to renovate the bathroom without going for a total remodeling project. In simpler terms, installing an acrylic bathing unit will give your bathroom the perfect makeover that will save a lot on the replacement of cost of tiles and tubs.

Rapid Paced Installation makes It Even More Effective 

As already discussed, acrylic baths take less time to install. They are designed to fit any replacements effortlessly. If you are looking at installing traditional tiles, the entire process is expensive and more time consuming. But with acrylic bathing units, it becomes easier to renovate your bathroom in Los Angeles within a few days' time.

Acrylic is Easy on the Maintenance

These bath units are also low in maintenance. They are constructed using the toughest of acrylic and follows a three layer sealing technology that promises strong resistance against daily wear and tears. More importantly, acrylic doesn't catch up on stains neither it chips or fades. Acrylic is strongly resistance against scratches due to its non-porous nature. It will also not attract mildew, mold, or even dirt.

A Retro Feel that makes All The Difference 

Acrylic brings that perfect retro feel to the bathroom. The acrylic bath systems are available in different patterns and shades, making it easier to match with different bathroom interiors. Acrylic bath systems can mimic the look of marble, tiles, and stones. Acrylic is the most practical option and can be a beautiful addition to your bathroom.

The Perfect Budget Pick

Going or acrylic showers and tubs is a better cost effective option compared to the expensive tiles. Acrylic requires minimal maintenance and can last for years. When planning for a bathroom remodeling, including acrylic shower will certainly add that extra value to your space without overflowing your budget limitations.
Look for the best bathroom contractors to guide you towards your remodeling project. Also, when opting for acrylic baths and showers, the contractor will be able to figure out the best designs to complement your bathroom interior space.