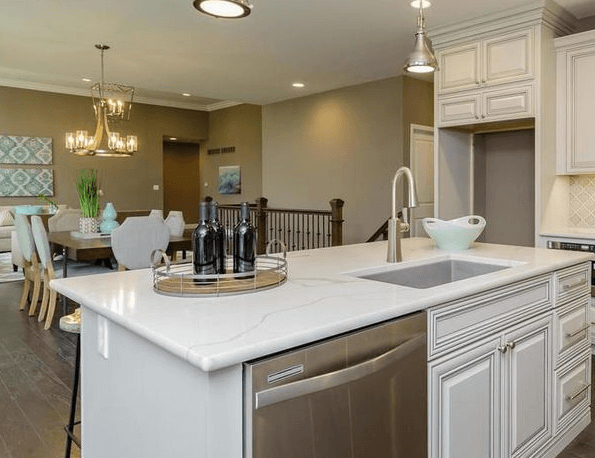 Costs of bathroom and kitchen remodeling projects
Precise estimates of kitchen and bathroom remodeling projects are very hard to get but not impossible. A reliable home remodeling contractor in Los Angeles can assist you with ease- you won't have to face any trouble while having to draft a proper budget for your projects. Many homeowners, especially in this holiday season, are planning to remodel their homes, primarily the kitchens and bathrooms, to enrich their quality of life, but they don't know how to begin the budget planning or even where to start. These improvements are considerably big investments so if the basic step i.e. the budget planning is not appropriate, the whole venture can be ruined.Los Angeles property holders regularly experience budget crashes due to poor estimations, and the fundamental explanation for that is the absence of trustworthy estimation.
How to go about with your budget for kitchen and bathroom remodeling projects?
A lot of conceivable costs could be included in a remodel budget. Two major factors that influence the final expenditure are the remodeling contractors you employ and the materials you choose. The more you pay your remodelers, the more cumulative remodeling costs are. Large-scale renovations would be high-priced than DIY projects, but if you're lacking DIY skills, or if you do not have time for thorough research and time consumable processes like getting permits, you should not embark on a DIY project; rather you should employ a genuine kitchen or bathroom remodeling contractors in Los Angeles, and have your projects executed without any hassle. You can either employ an independent expert or a full-scale remodeling contractor or you can have a self-employed carpenter who is not qualified enough but is cheap.However, in the long run, the cheap may become costly, with poor quality works and the need for frequent repairs.
Cost vs. Value for a Bathroom Remodeling and kitchen remodeling project
This estimate is based on general projects where there was – a change of layout and features such as plumbing fixtures, a tiled shower, or a stand-alone tub. The overall cost varies based on the dimensions, the materials' quality, and whether you change the room layout or not. When comparing the cost to other regions and with the national average is high, we can see that remodeling in Los Angeles would be quite some investment. So, it is wise to opt for genuinely good contractors who can help you cut the cost. Setting a realistic budget for all your remodeling projects is very essential. Once you intend to do home remodeling, it's important to know precisely what your financial plan is upfront and to be acceptable about what you can afford.
Since the total costs vary from project to project, establishing a sensible financial plan for your project is best controlled by in-depth discussion along with your general contractors in Los Angeles. Ideally, these ballpark estimates will help you decide how much to keep aside for your remodeling plan bearing in mind that pricing will be governed by numerous interconnected variables. Make sure to limelight your remodeling needs, create a detailed remodeling plan with a cost estimate, request estimates from multiple contractors before redesigning, or commencing a remodeling project in Los Angeles.