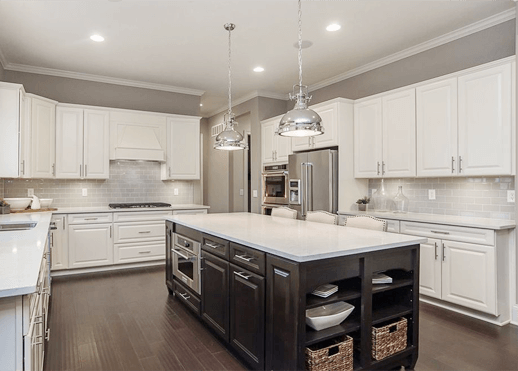 Four Things to Deck Up Your Kitchen Island
Tips from a Creative Kitchen Remodeling Company.
The kitchen island is one of the central pieces of the kitchen. So, you might want to make it the attention grabber of your kitchen. Here, we are going to some of the things that you can do to spice up your kitchen island and make it more attractive.
Give it Some Color
Your kitchen island doesn't necessary have to match the color of the cabinets in your kitchen. In fact, choosing a different color, can add spice up the personality of the kitche. You can choose a typical cabinet color like white, gray or black as they would blend in with the rest of your kitchen. You can also be a bit experimental and go for a color that pops.
Add Shelves
Getting shelves is another smart decision to deck up your kitchen. You can install them on the end of your island as that increases the storage and also adds to the decoration. You can keep your cookbooks there so they're easy to access when you are cooking. You can even store small items of interest and small dishes in them as well.
Try to Add Furniture Elements
Think and get inspired by your favorite furniture styles, and then think about the ways in which you can incorporate their shapes, details, and accents into your kitchen island.
Get a Sink for the Island
When you include a sink in your kitchen island, you are basically adding a completely new prep station to your kitchen. You can prep your food in one sink and clean the dishes. This makes your kitchen efficient, even if you have a large party going on at your place.
At Bellucci Construction, we offer more such innovative ways to enhance your kitchen. Contact the reliable kitchen remodelers and get the right help that you need.